(21 Mar 2022, 11:27 +07)
 Scandinavian Airlines (SAS) is offering corporate
customers who regularly travel to the same destination and want
fossil free fuel, with a punch card that covers their flights.
Named Travel Pass Biofuel, customers get a
discounted, prepaid punch card where 100% biofuel is always
included, helping them to reduce the environmental impact of their flights.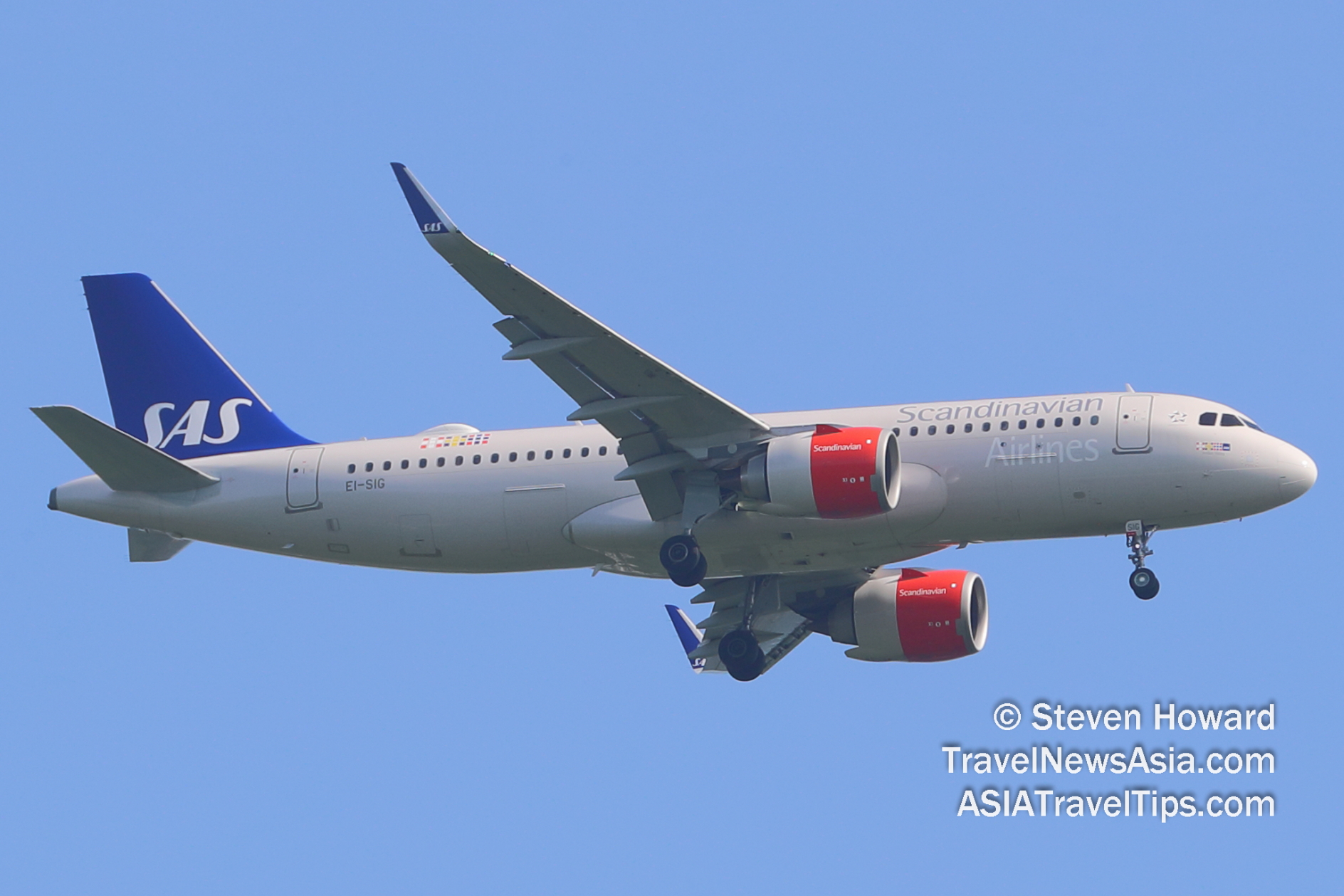 SAS A320 reg: EI-SIG. Picture by Steven Howard of TravelNewsAsia.com
"SAS has ambitious sustainability targets and is
committed to increase the use of sustainable aviation fuels, such
as biofuel, in our operations in order to lower the climate impact
from traveling by air," said Markus Ek, VP Global
Sales, SAS. "We now welcome our customers on board the journey
towards a more sustainable future for aviation by making it
possible to buy Travel Pass Biofuel. This is perfect for customers
who want to make their flying more sustainable."
The biofuel contributed by SAS' customers
is added to the biofuel that the airline is already buying.
All tickets purchased with Travel
Pass Biofuel are SAS Plus, and include Fast Track, SAS Lounge,
free seating, priority boarding, free WiFi onboard, checked-in
baggage and meals onboard. The tickets also include full flexibility with SAS Plus.
The Travel Pass Biofuel can be prepaid with 20, 40, 60,
100 and 200 punches, and is valid for one year from the date of
purchase.